History
Richard Schifauer, the constructor and the producer of high pressure compressors ASTRA comes from an old constructor's and industrialist's family which owned big machine-works enterprise founded 1854 in Klatovy-Czech Republic which was nationalized in 1945.


From 1945 till 1950, Richard Schifauer was concentrating himself    on plane-models construction and from 1950-1962 was a successful czechoslovak racer riding motorbikes of his own construction.

From 1962 to 1964 he ran as well motor boat races.        
From the year 1965 he dedicated himself to diving and construction of the first Czechoslovak portable high-pressure compressors.
STAR

In 1988 he got dependent and in 1989 he founded his own firm
Schifauer-high pressure air compressors.
ASTRA 160 (year 1990)
Model with outputs 100 - 280 l/min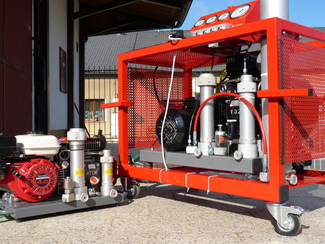 ASTRA V32 with output 280 l/min (engine drive)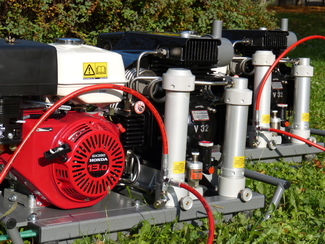 ASTRA V32 diesel